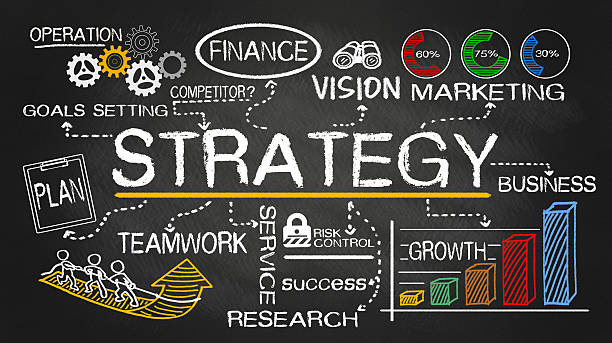 The SEO landscape has changed immensely in the past few years. After Google's Penguin update it 'patches' holes that black hat SEO techniques exploit, and search result ranking focus more on user experience and the relevancy of your content instead. The single SEO technique bumping your ranking and web traffic is in the history. You will need a strategy for your SEO that cover multiple aspects in order to rock!
There are a lot of blog posts that presented SEO strategies, including these published in Moz and Forbes blogs. However, while these guides are inspirational and apply to all businesses in general, small and local businesses have limited resources and time to invest into SEO, and adapting all the tactics listed in these guides would be practically impossible and overkill in some extent.
Here we present the big picture of search trends and tactics you should adapt in 2018 to get targeted traffic for your small and local businesses.
1. Get your business listed and reviewed
Business listing is probably by far, the most direct, simple yet effective strategy for small and local businesses. There are lot of businesses listing platforms, including Yellow Pages, Hot Frog, Yelp, and there are tons more that are industry or location specific one. People have been looking for specific businesses through these directories all the time, and those searches are definitely looking for certain business and ready to be converted. Majority of them allows you to be listed for free, so what is your excuse for not being listed?
In fact, make sure you claimed your business listing on Google My Business in order for your business to show in the local pack result. By being listed in other business citation websites, it increase the credibility and genuity of your business, and increase your ranking in both local pack and local searches.
Also ask you past customer nicely to review your business on Google or the other business listing you are listed on (maybe not those you did not part well). Do not ask them to review on all different platform at once or otherwise spreading it too thin. Focus on just Google My Business listing if you are just starting up.
Business citations and positive reviews are the two most important factors for ranking high in local pack result, and being shown on local pack is important for a lot of local business in order to be found.
Google Local Pack Result
2. Targeted search term > high traffic keywords
Remember, Targeted Traffic > Ranked #1 in Google. While SEO stands for search engine optimisation, it is not just about ranking first in search engine result for the keyword anymore. You may still able to trick Google to rank your webpage rank higher for specific keywords, and therefore get more traffic in general, but is it better to have 1 out of 1000 visitors convert to sale, or 9 out of 10 visitors in the same period? It is obviously the later. So instead of focusing on keywords that bring more traffic, focus on search terms that your target audience would search.
For example, instead of focusing on keyword about your industry (e.g. butcher), which is usually more general and have more traffic, focus on keywords or search terms that your business stands out (e.g. best pork skewer). Not only will your visitors your targeted audience, they are likely looking for specific/outstanding product and be converted to sales.
3. Quality Content
'Quality content is king', and this is likely the golden rule for SEO in years to come. With Google penguin update, relevancy instead of structures become more important. In fact, old tactics include 'keyword stuffing' and 'link farming' will harm your ranking instead. Quality contents that provide information that satisfy searcher will naturally picked up by Google search engine an ranked high most of the time. Additionally, quality content will be shared by visitors which in turn generate quality back links and more targeted traffic.
Best way to include more content is have a blog for your business, and write trending / local topics relevant to your business. Butchers blog about choosing quality meat, sharing Christmas BBQ recipe, insider secret of how sausages are made; Car sales blog about how to choose the right car, scenery drive in local area, tips on car maintenance, etc. The possibility is limitless, and with every blog post you bring more targeted audience to your business, build up your authority and visibility. The cost is low and it can easily be done. Just remember to write constantly with a schedule (e.g.  once a week), and be patient as this takes time.
What is quality content? Quality content is one that is informative, good user experience, visually stunning and engaging writing. Quality content will naturally include variation of keywords and avoid 'over-optimisation' that leads to penalty by Google. One of my favourite SEO expert Neil Petal has written a killer guide on how to write quality blog post, which I recommend to read.
Source: The Ultimate Guide to Writing Blog Posts that Rank in Google's Top 10
4. Load Speed and Mobile Friendliness
More than 50% of search in average are conducted through mobile devices, and more so for certain sectors such as Food & Beverage and Health. If your website is not mobile friendly – ugly or not viewable on mobile device, you lose traffic. If your website takes too long to load, you lost traffic again.
These technical issues are worth fixing as it immensely increase the user experience and is a determining factor whether traffic bounce or convert in the end. You can check your website mobile friendliness using Google Mobile Friendly Test Tool  and load speed using GTmetrix.
Source: Hitwise
5. Empower Social Network
Don't overlook social network because it can brings lots of targeted traffic to you. Every business should have at least a Facebook page, Twitter and Instagram account. Like blogging, a scheduled and regular posting on these social platform will gradually increase your fan base and your authority.
You may ask "What do I post?". Well, my girlfriend discover a printing company, and decided to print her fancy (and IMO, totally over-priced) business cards with them, all because their CEO posted on Instagram daily about his luxury lifestyle due to his successful high-end printing business.
The point is, your business need to be sociable. Put your name out there, promote your business or the blog post you just written. Over time people will remember seeing you, and look for you when the time comes.
6. Adapt On-Page SEO best practise
I know I said structure and keywords are not as important as quality content, but it is still very important to have your on-page SEO sorted out. Check out this post for detail on On-Page SEO best practise by Amanda Gant. In brief, you need to:
Title – 55 characters or less, and should include your keyword once as first word.
Meta Description – Compelling meta description with your keyword once, between 150 – 160 characters.
Header Tag – Have H1 tag as close to top of your webpage, include keyword once.
Content – Include the keyword naturally in your content, includes different variation of it naturally. Short sentences and paragraphs, and use bullet points for lists.
Internal Link – Have navigation menu at the top and sitemap at footer. Breadcrumb on your blog, and cross reference to your other blog posts if possible.
This will help Google more easily to recognise what your content is about, and steer the focus to the direction you want. You can always check your On-Page SEO using one of these free tools available including Woorank & SEMrush.
7. Don't afraid to ask for help
There are lots of other tactics to improve your SEO, and some works better than others in some case. It takes years of experience and practise to excel in SEO. As a small business, time is the last luxury you have. And instead of wasting time on things that is not your speciality, might as well ask an expert for help so you can focus on your business operation instead of the marketing of it.
Beware though, there are lots of incompetent SEO agencies and straight out scammers, that is why we have written a guide on spotting SEO scammers. In Vinli SEO we provide transparent and quality SEO service with progressive pricing structure. We also provide obligation free SEO audit report that tailored to your business and website, so give us a try if help is what your need.